The Advanced Strategies Adventures Family is proud to announce that we now have a new fishing program thanks to the generosity of our benefactor, Mr. Kyle Storie. Recently, Mr. Storie donated a 24 foot pontoon boat to our Advanced Strategies Adventures Family. Arise at the Farm took part in the venture by transferring the boat over to the ASA Family at no charge and offering their assistance to the program. A thank you goes out to the Executive Director of Arise, Tom McKeown for all his efforts in the endeavor.
Our first fishing excursion with the new boat took place on June 20, 2009, when we held our Annual Fisher Bay Fishing Tournament . The turnout was great, we wish we could say the same for the weather. We met some new friends and enjoyed the company of our old friends. All enjoyed a great meal and prizes at the end of the day at Fisher Bay Restaurant. We would also like to extend a thank you to the Rudy family for their hospitality during our "opening days" of the new fishing program and donating dock space for the 2009 season. A special thanks to Wayne Hamilton for jumping on board with us, also. Thanks, Wayne!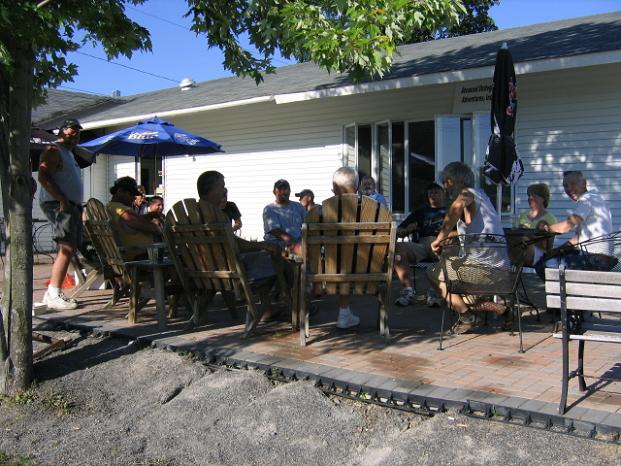 Since then we have had a great demand and a large interest in fishing. We are always adding new events and ideas to this program.